Human Biology - Principles of Health and Disease

(

Master

/

Hauptfach

)
Beschreibung des Studienfachs
The Elite Master of Science "Human Biology" is an interdisciplinary, research- and competency-oriented program that provides a deep understanding of how health and disease work. Based on the social challenges in biomedical science today, such as widespread diseases, the increasing importance of precision medicine, the ageing population and the processing of big data, there is a growing demand for highly-skilled, qualified young scientists. The program will fulfil this demand by educating distinguished students at the intersection of biology and medicine in a first-rate area of biomedical science. Up to 30 highly motivated and engaged students will be educated and supported to become outstanding researchers by exceptional, experienced and internationally acclaimed professors. The program focuses on five main topics: "Cell Biology, Stem Cells and Epigenetics", "Molecular Microbiology and Infection Biology", "Molecular Oncology", "Neurosciences" and "Cardiovascular and Lung Research". Our aim is to offer our students comprehensive preparation for meeting future challenges in a science-related professional careers within the field of biomedicine.
Highlights of the program:
Interdisciplinary program
Research-oriented
Wide variety of biomedical core subjects
Numerous collaborative partners (research institutes and pharmaceutical industry)
Mentoring program by professors with an international profile
Training in transferable skills
Fakten auf einen Blick
Studiengang

Human Biology - Principles of Health and Disease (Master)

Abschlussgrad

Master of Science (M.Sc.)

Fachtyp

Hauptfach

Regelstudienzeit

4 Fachsemester
Bewerbung und Zulassung
Zulassungsmodus 1. Semester

Zulassungsmodus höheres Semester

Zugangsdetails

Admission to the Master's program in Human Biology requires a first professional university degree of at least 180 ECTS points or an equivalent degree from Germany or abroad in biology, biomedicine, bioinformatics, chemistry, biochemistry, human biology, medicine, physics, biophysics or a related subject, as well as successful participation in an aptitude test. The application for the aptitude procedure has to be submitted electronically via an online portal to the Faculty of Biology by February 28th for the following winter semester (cut-off deadline). Further Information here.

Link zum Fach
Ihr Weg zum Studienplatz
Der Studiengang im Detail
1st semester – Basic training
The 1st first semester of the master's program aims to enlarge and deepen existing know-how gained from the previously completed Bachelor's program. After the 1st first semester, the students will be prepared with the basic practical skills for the more specialized courses in the main topic areas. Throughout the 1st first semester the students will also have opportunities to practice skills such as in giving presentations, teamwork and intercultural sensitivity.
2nd semester & 3rd semester – Advanced training on the main topics
In the 2nd and 3rd semester, students may choose their priority topics. The focus in the second semester is on the topics "Cell Biology, Stem Cells and Epigenetics" and "Molecular Microbiology and Infection Biology". The emphasis in the third semester is on the topics "Molecular Oncology", "Neurosciences" and "Cardiovascular and Lung Research". Each topic consists of a lecture, a seminar, a topic-specific practical methods course and an 8-week long research practical course. The research practical courses can also be completed within the industry or at our collaborative partner institutes in Munich or abroad. Speakers are frequently invited to hold talks during this part of the program, giving students an opportunity to network and make contact with potential future employers.
Through additional, interdisciplinary courses during the 2nd and 3rd semesters, students will have the possibility to deepen their expert knowledge by choosing courses based on their interests. Within the interdisciplinary courses, students will complete a course at the Munich Center for Ethics. In transferable skills courses, students will acquire cross-curricular vocational and social abilities, such as presentation skills, time management, self-reflection, team-work, conflict management, and leadership ability.
4th semester - Master Module
The Master's Program culminates in a 24-week period devoted to the research, writing and defense of a Master's Thesis. Through their Master's Thesis, students prove their skills in conducting independent and responsible research.
Further information: https://www.mhb.uni-muenchen.de/program/the-curriculum-structure/index.html
Elite Master Program Human Biology - Principles of Health and Disease
Sprechstunden, Aushänge, Änderungen des Lehrangebots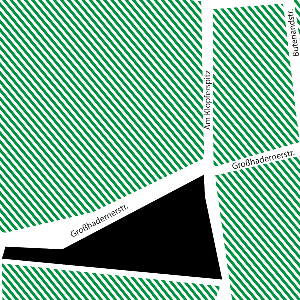 Fachstudienberatung Human Biology - Principles of Health and Disease
Inhaltliche und spezifische Fragen des Studiums, Studienaufbau, fachliche Schwerpunkte
Prüfungsamt für Biologie - Biozentrum der LMU