Plant Sciences

(

Master

/

Hauptfach

)
Beschreibung des Studienfachs
The research-oriented Master of Science program in Plant Sciences is taught in English to highly motivated and engaged students with a strong interest in Plant Sciences. It offers a state-of-the-art education at a modern research location in a wide variety of plant sciences core subjects, such as Plant Molecular Biology, Plant Cell Biology, Systematics, and Plant-Species Interactions.
The master's program in Plant Sciences allows you to build on your bachelor's degree (B.Sc. in biology or equivalent) and further deepen your knowledge through a variety of specialized modules. The master's program is set up to that it allows as for as much freedom as possible in the choice of subjects and the organization of courses.
The goal of the master's program is to provide students with an excellent classical research education. Moreover, the program aims to convey key skills like the ability to perform in a team, communication, organization and mediation skills, and intercultural competences.
Major topics
Plant Molecular Biology
Plant Cell Biology
Systematics
Biotic interactions of plants
Tätigkeits- und Berufsfelder
Students get comprehensive preparation for meeting future challenges in science-related professional careers within the field of plant sciences.
Erwünschtes Profil
in-depth knowledge in the field of plant sciences, especially mechanisms and processes of function, adaptation and evolution of plants
basic knowledge of other biological subject areas and the relevant natural sciences
skills in common techniques and methods of plant science and biology
Fakten auf einen Blick
Studiengang

Plant Sciences (Master)

Abschlussgrad

Master of Science (M.Sc.)

Fachtyp

Hauptfach

Regelstudienzeit

4 Fachsemester
Bewerbung und Zulassung
Zulassungsmodus 1. Semester

Zulassungsmodus höheres Semester

Zugangsdetails

Admission to the master's program in Plant Sciences requires a bachelor's degree of at least 180 ECTS credits or an equivalent degree from Germany or abroad in biology, agricultural biology, bioinformatics, chemistry, biochemistry, plant sciences, physics, biophysics or a related subject, and also successful participation in an aptitude test. Applications to participate in the aptitude test must be submitted by March 31 (cut-off deadline) for the following winter semester via an online portal to the Faculty of Biology. Further Information here.
Ihr Weg zum Studienplatz
Der Studiengang im Detail
Angebote zur Studienorientierung
Studieren probieren, Campustag, Online-Schnupperstunden, uvm.
Fakultät für Biologie, Biozentrum der LMU
Sprechstunden, Aushänge, Änderungen des Lehrangebots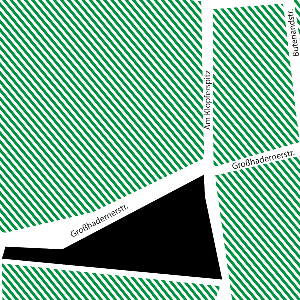 Fachstudienberatung MA Plant Sciences
Inhaltliche und spezifische Fragen des Studiums, Studienaufbau, Stundenplan, fachliche Schwerpunkte
Prüfungsamt für Biologie - Biozentrum der LMU