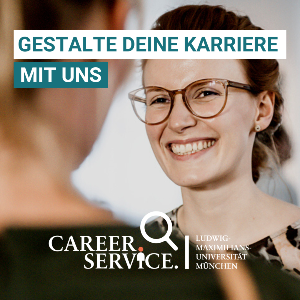 This interactive workshop provides a wealth of information about the social media platform "LinkedIn". Participants receive valuable know-how about why LinkedIn is now an integral part of a successful career path and what can be achieved with the social network.
Participants are actively involved and everyone is addressed individually. There is room for questions, discussions are held together and an individual profile is created for the participants.
At the end of the event, everyone goes home with a perfectly completed and individual LinkedIn profile and all participants are ready to dive into the wide world of networking!
Requirements: An interest in social networks in a business context. Every participant should bring an own laptop and a business-friendly profile picture in digital format as well as a good mood.
Target group: LinkedIn newcomers from all disciplines.
The event will be held in German. More information can be found on the website of the Career Service.