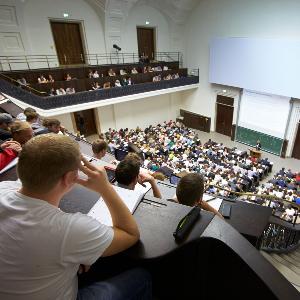 The topic of study orientation is the focus of attention for a whole week, during which LMU's many and varied orientation and course offerings will be highlighted.
The program put together by the Central Student Advisory Service and the Career Service includes workshops, lectures and personal consultations. Throwing open the doors of their lecture theaters, the different departments and faculties will invite anyone who is interested in studying to get a taste of the courses on offer.
To reach as many people as possible, a mixture of online and on-location events will be organized. Information videos and online advice on study orientation round off the array of services on offer during this special week.
Study Orientation Week will take place both online and offline. The individual services and events on offer are listed in a separate calendar. To access this calendar and more detailed information, please visit Study Orientation Week 2023.