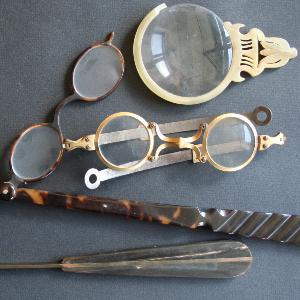 The LMU Munich Eye Hospital collection will be on display at the Philologicum library. The exhibits will be accompanied by a selection of items from the historical University Library collection covering the period from the Late Middle Ages to the 20th century.
The Eye Hospital collection features medical devices and documents that mirror the hospital's history since its inception in 1856. It is the only surviving historical collection of instruments at any LMU hospital.
The exhibition covers varied aspects of ophthalmological treatment, including devices to test eyesight and a historical collection of glasses and lens boxes.
Taken together, the exhibits trace developments from in some cases very obscure – and obsolete – methods of treatment to modern-day medical instruments. A set of 'votive eyes' also illustrates the historical link between faith and medicine. Overall, the exhibition gives a fascinating insight into over 500 years of ophthalmology.