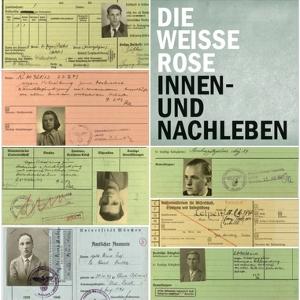 "Yet their spirit lives on." This was the profound conviction held by dissident students following the execution of Hans and Sophie Scholl and Christoph Probst. LMU Munich, where the members of the White Rose studied, keeps the memory of this resistance group alive in many and various ways. However, it took time for such a vibrant culture of remembrance to flourish and grow.
Drawing on documents from the LMU University Library's Historical Collections Department, the exhibition portraits the members at the heart of the White Rose movement. What were they studying at LMU? What did they read when they met together in private? Selected examples then illustrate how the University has commemorated the White Rose since 1945.
The exhibition is a project run jointly by the LMU University Library and the White Rose Foundation.