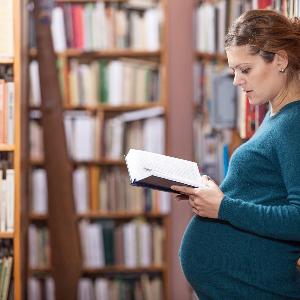 LMU's Counseling Service on Studying with a Child, which is part of the Central Student Advisory Office, is the first point of contact for students with children, pregnant students and their partners, fathers-to-be, prospective students who have children and students who plan to start a family.
Every pregnancy is a tense and exciting phase in a woman's life, a phase that is marked by anticipation and elation, but also with anxiety and foreboding. For students, it presents further challenges in terms of the planning and organization of their studies. For this reason, many of these women strive to get through as much of study programs as possible before taking maternity leave. The purpose of this session is to mitigate apprehensions by offering pregnant students and their partners the oportunity to meet and engage in dialog with other students who are in the same situation, and encourage them to form support networks.
This event is primarily intended for pregnant students and fathers-to-be. Children are welcome to attend!
This is an online event and will be held via Zoom.