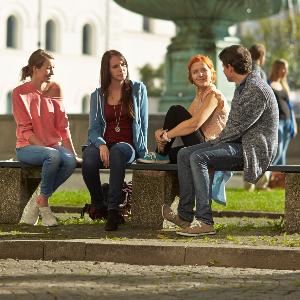 The International Office welcomes all new Erasmus+ and LMUexchange students to LMU!
"It is always exciting to meet and greet new exchange students from all corners of the world at our Welcome Day. At this first get-together, students not only get first-hand information about how to organize their studies but they also learn a little more about LMU and have the opportunity to do some all-important networking," says Erasmus+ coordinator Jean Schleiss.
For more information on studying at LMU, see also the webpage Erasmus+ and LMUexchange students.