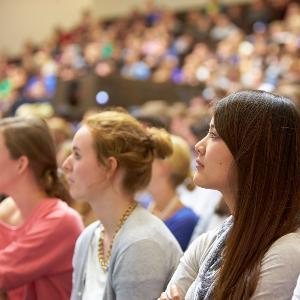 LMU's International Office Referat Internationale Angelegenheiten cordially invites newly matriculated students to an online orientation event.
The primary purpose of the event is to clarify organizational and administrative issues in relation to the beginning of your studies Studienbeginn at LMU and your stay in Germany. Secondly, we will introduce you to the diverse range of advisory and support services that are available to international students at LMU.
The presentations given on Welcome Day will then be made available on the Introductory Sessions website Einführungsveranstaltungen.
Here you will find information on all the formalities and organizational matters concerning your studies at LMU and living in Munich. Furthermore, we would like to introduce you to the various services and contact points for international students at LMU.
This information session on 14 April is in English. If you already feel comfortable enough with German, please attend the German "Einführungsveranstaltung", which takes place a day earlier, on 13 April.
Further information can be found in the International Student Guide and in The Basics of University Studies 1x1 des Studiums.
Welcome Day

Zoom link
Webinar ID: 987 5481 8050
Code: 140298

The event on April 13 will be held in German. If you feel that your German might not yet be good enough to follow the presentations, you can attend the orientation in englische Informationsveranstaltung, which takes place a day earlier.