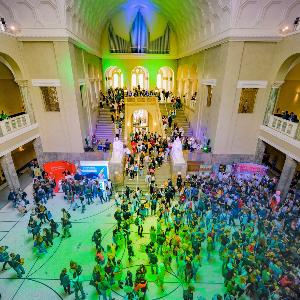 Join the reception together with your fellow first-year students and get off to a good start to your first Winter Semester.
Information booths on the subject of studying will be open from 10.30 a.m. to 15.30 p.m. At 6 p.m., LMU President Professor Bernd Huber will welcome all new students.
To facilitate your passage into university life, all the information and contact details needed for a successful start to your student career can be found on this page.
We wish you every success in your studies!
In the program of the first semester welcome you will find all information the event and the welcome speech. In addition, you can look through the information fair and find information on starting your studies or cultural offerings.