Become a student ambassador in the LMU Career Community!
Our career network of students from all departments and companies, as well as mentors from all industries and professions, should continue to grow and enable you to successfully start your career.
As one of 20 ambassadors per semester, you will inform your fellow students about our community and what it has to offer. We will train you in an exclusive seminar to become a successful networker in organizations.
You will receive a certificate from us about your commitment and training.
Special attention is given to reaching our international students. So if you are an international student yourself, you are especially welcome to join our program!
Your Ambassador Responsibilities: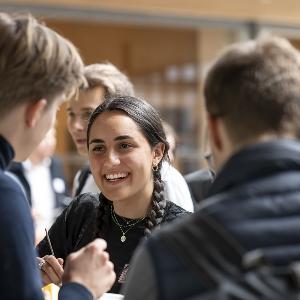 You support the LMU Career Community in growing.
You make your fellow students aware of our community in lectures and seminars.
In social networks such as Instagram or LinkedIn, you share our posts (with content suitable for you and your fellow students).
You forward our information about events, seminars or consulting offers (that match your study / interest profile) to your friends.
You will help us with the supervision of our trade fair stand.
If you are interested, you can also get involved in the implementation of our career events.
Your advantages:
In your first semester as an ambassador, we will train you to be a successful networker in an exclusive seminar. The next seminar will take place on 10.10.2022 from 16:00 to 20:00 p.m.
You will get insights "behind the scenes" of the Career Service and make a variety of contacts.
You will always be up-to-date regarding our events and offers and will be partially involved in the planning.
You will receive exclusive LMU Ambassador business cards.
You will receive a certificate for your voluntary commitment as an ambassador.
Your profile: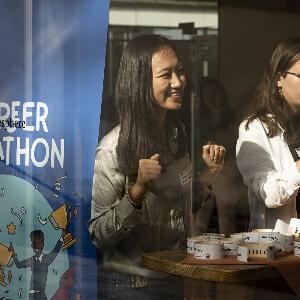 You are at least in your second semester (Bachelor or Master).
You are interested in career topics and active networking and share our information reliably and appropriately with your fellow students.
You have already participated in some of our events.
You are willing to actively support us as an ambassador for at least one semester.
Ambassadors from all faculties of the LMU are welcome.
To become an ambassador, please register in the Career Community. Under "Participate" you will find our offers for students as well as the ambassador program.
Your contact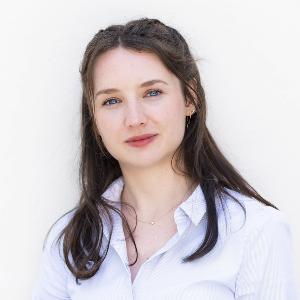 Johanna Uitz
LMU's Career Services
Career Events & Services / Internationalization & Digitalization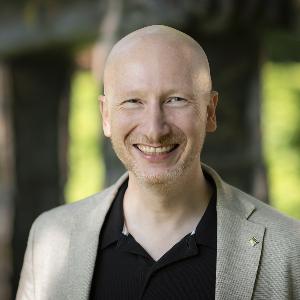 Dr. Stephan Pflaum
LMU's Career Services
Career Events & Services / Employer Services