FAQs Online Summer Internship Flash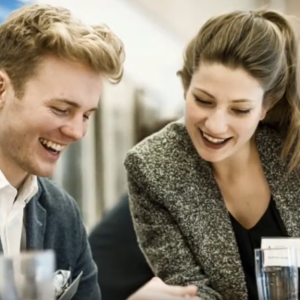 Are all companies named on the certificate?
Yes! It's a common project of all companies and LMU. Regardless of the case/s you are part of your OSIF participation will enhance your career chances at all of these companies. After the event, the CVs of the actual participants will be reviewed again by the companies you have chosen. In many cases you will be given the opportunity of a one-on-one / job interview.
Why am I only in one case?
Unfortunately due to a an unexpected shortfall of personell Capgemini can't be part of OSIF this year. If you want to be part of a second case please let me know. You then can join LMU's case. But you will also receive your certificate if you do only one case.
I'm on two cases and my kick-offs on Mon 26th are at the same time?
No problem. Join just one of the kick-off sessions. You can pick up all the information for the other case later: Read the case descriptions, talk to your online team mates. Tip: Read your case on Friday and hand your questions over to one of your team colleagues to ask them for you in Monday's session.
What happens if I cancel now or do not take part (as of July 22nd)?
That's a real pity. Because we can no longer allocate your place at this stage of the planning. We will inform all OSIF-companies about a short-term cancellation. A rejection at this point will be handled by all companies being part of OSIF as a rejection of an internship offer.
What about German / English?
Some of the cases are in German, some are in English. As international student you are welcome to deliver your part and to communicate in your team either in German or in English. We are sure that all of your colleagues will be able to work with you in both languages.
If you are in an internationally mixed team it might be a great opprtunitiy either to improve your German skills or cooperate with your German speaking colleagues in English. You can do the final pitch either in German or in English.
Are there fixed dates
In the working week (26.07. - 30.07.) your online cooperation / dates are self managed (appr. 1 - 1.5 hrs/day). You will use Yambla as platform
Just note the following dates:
26.07.2021 kick-off 09 am to 5.30 pm
Pitches in the second week:

Mo (02.08.) - 14.00-17.00 thaltegos
Tu (03.08.) - 09.30-12.30 KPMG / 14.00-17.00 VMWare
We (04.08.) - 09.30-12.30 LMU / 14.00-17.00 OC&C
Th (05.08.) - 09.30-12.30 Futury / 14.00-17.00 McKinsey
Fr (06.08.) - 09.30-12.30 Capgemini / 14.00-17.00 Avanade
Mo (09.08.) - 14.00-17.00 Qualtrics
How will the teams be put together?
The teams are put together by the LMU Career Service Team in cooperation with the companies so that the professional skills match the cases. We take into account your wishes as far as possible.
Is there a guarantee to be put to my chosen companies?
We take your wishes into account as far as possible. In the end, the decisive criterion is whether your profile fits the respective case.
How are the teams composed?
In most cases we form interdisciplinary teams with students in different study phases.
Who is the event suitable for?
We are looking forward to applications from all study phases: from 1st semester bachelor to the end of the doctorate.