goetzpartners (Consulting for Strategy, M&A and Transformation)
About Us
goetzpartners stands for independent consulting along the core issues of entrepreneurial action: strategy, M&A and transformation. With more than 250 consultants in 12 offices and 10 countries, we advise decision-makers and executives in all key industries. The company is one of the top 10 German consulting firms in terms of revenue (Lünendonk®). goetzpartners has received numerous awards for its excellent consulting services, including six times in WirtschaftsWoche's prestigious Best of Consulting competition.
How we operate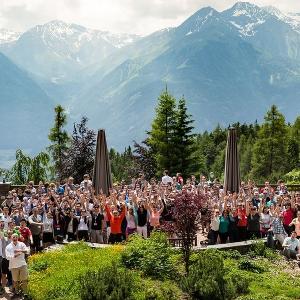 People are at the center of everything we do. We think entrepreneurially, are proactive and want to make a difference. Everyone here, regardless of level, has a voice that is heard. We like what we do and the colleagues we work with as a team. Our interaction is open, fair and exceptionally friendly. We treat our customers as equals, work together as partners and see ourselves as part of their team. Our declared goal is to bring about real change together, to create sustainable added value and, in doing so, to take the people in the organization along with us - only in this way can a result become a long-term success.
More than just a workplace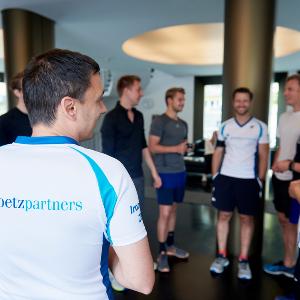 Our day-to-day project work is all about creating added value for our clients and positioning them for the future - away from projects, we develop ideas for our own company and career, support social initiatives, meet to exchange ideas and have fun together - at company events, our Ironman Challenge, jogging laps together or one of the many other teambuilding events. In addition, there are many opportunities to further shape working life and adapt it to the respective needs of the current phase of life - from flexible working time models and home office arrangements to the possibility of fulfilling a dream within the framework of a (social) sabbatical.