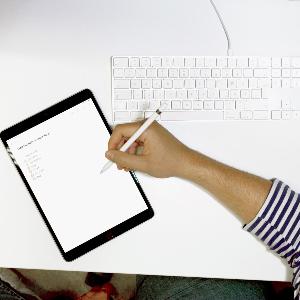 First-Semester Survival Guide
At the start of your studies, there are many questions and first to-dos. The Survival Guide will help you with your first steps at LMU.
First-Semester Survival Guide
Change content
Between study sessions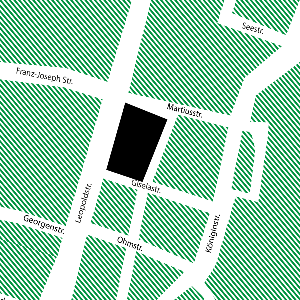 The semester is underway, and you are having trouble coping? – Don't worry! Here are some tips to make life easier.
Meals: The University's canteens are always a good bet. The serve freshly cooked food every day, and the menus have something for every taste and every purse (see here). You can always pay the bill with your smart LMUcard, which you can load up on the spot. Note that the "3G" rule (recovered, immunized or tested) applies, that takeaways are always available and that you can obtain environmentally benign lunchboxes from the Munich Student Union (Leopoldstrasse 13).
Accommodation: Shared apartments, student dormitories or one-room flats: Finding accommodation in Munich is not always easy, but keep an eye on the noticeboards or contact the Munich Student Union.
Part-time jobs: If the money is scarce toward the end of the month, you can look for a job in the pub around the corner or try something directly connected with your studies. The Career Service can help you find a job or put you in touch with employers. And if money issues become really difficult, the Munich Student Union can advise you on student supports and loans.
Enjoyment: When all the cases have been packed, you have worked out your schedule and your initial anxiety abates, you can begin to enjoy your first semester. Start off with a hot drink in the University area, get to know the relevant buildings, and imbibe that university atmosphere!
Adapting: A new city, a new way of life and new stresses. Adapting to university life can be a challenge. Seek help if the stress becomes distressing, threatens to disturb your mental wellbeing or you need advice on other issues.
University, routines, exams, schedules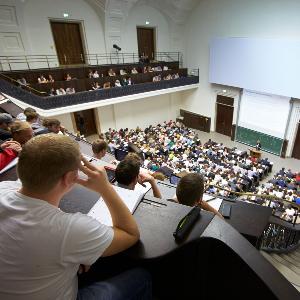 Student ID: Your LMUcard combines all the important functions you need. It's your passe-partout for libraries, catering facilities and public transport. But you need to have it validated, and don't forget that it must be validated every semester.
At a loss?: The SIS can help with immatriculation formalities and registration. Give them a call to find out about opening times, or try the chatbot, which can answer some of your questions.
Lost in study smog?: You despair of ever grasping some aspects of your curriculum, feel isolated or need help with your studies? In that case, the best sources of advice can be found in the relevant Faculty. Make an appointment with the coordinator of your degree course, or consult the appropriate departmental student council, mentor or tutor, all of whom will be happy to assist you. See your Faculty website for further information.
Lost in space: LMU is made up of no less than 22,000 rooms, so it's not difficult to go astray. The Raumfinder navigational tool will put you on the right track!
Other matters: In addition to the really difficult questions, there are many organizational problems to be addressed, which are at least as important.
The most urgent one is WLAN. To find out how to get access as soon as possible, check the IT offers on the IT Service Desk.
LSF is the Campus management system. This system enables you to put your timetable together, register for seminars and exams – and check your grades. In other words, it's eminently important! So how does it work? You can learn the ins-and-outs by attending an introductory course or have a look at the basic steps here . The courses you need are listed in your Examination and Study Regulations.
When you get down to serious study, you will find the University Library. indispensable. It will become your second home. And you can take helpful courses – on literature searches for instance.
Life beyond lectures, libraries and labs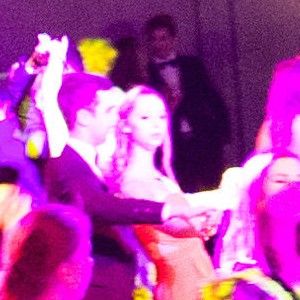 Advanced students will tell you that university is all important – but life is too. The trick is to relax and find the right balance between the two. Here are a few tips on how to do so.
Making friends: Drinking beer, skating and painting porcelain have one thing in common: they're not very satisfying if you're on your own. But you can always find friends – while looking for accommodation, on the playing field (see Hochschulsport ) or in the queue at the cafeteria.
Getting to know the city: Newcomers to Munich can sometimes feel lost in the city. But city tours (see Stadttouren), organized by students or departmental student councils, can help you find your bearings – and you'll soon learn not to say Karlsplatz when you mean Stachus!
Bright lights, big city: When you have constructed you own map, you can explore what the city has to offer – and find the right pub, for instance. But don't forget that students can benefit from price reductions at many cultural institutions.
Getting away from it all: When the city's attractions pale, it's time to get away for a while. But don't even have to leave the University far behind. You can even find it on the Wendelstein – the site of the LMU Observatory. You can also enjoy a plate of Kaiserschmarrn nearby. What more can one ask?