Statistics and Data Science

(

Master

/

Hauptfach

)
Beschreibung des Studienfachs
The subject matter of the consecutive master's program Statistics and Data Science is advanced methods for collecting data correctly, extracting reliable information from data, and drawing scientifically sound conclusions. One focus is on the ability to independently develop powerful methods that are precisely tailored to complex content-related questions. On the one hand, in-depth methods of statistical inference, machine learning and statistical modeling are taught, and on the other hand, interdisciplinary communication skills are taught, especially in order to be able to formalize content-related questions appropriately and to be able to prepare the analysis results accordingly for practical consulting in science, administration and business. Students specialize in one of the areas "Machine Learning", "Biostatistics", "Statistics and Data Science in the Social Sciences", "Econometrics" and "Modeling Methodology", where they are introduced to current methodological research.
Tätigkeits- und Berufsfelder
Since data is one of the most important raw materials of the 21st century, people with the competence to actually mine the wealth of knowledge available in complex data sets are more in demand than ever. Thus, graduates of the program will have excellent job market opportunities. Graduates of the master's programs offered so far by the Institute of Statistics work in all empirical areas of the economy, from industrial pharmaceutical research to professional market and opinion research to banks and insurance companies, in administration and public authorities, including of course official statistics, as well as in intra- and extra-university research, including corresponding large institutions such as the Helmholtz Center, the Institute for Employment Research, the Federal Employment Agency or various Leibniz Institutes.
Fakten auf einen Blick
Studiengang

Statistics and Data Science (Master)

Abschlussgrad

Master of Science (M.Sc.)

Fachtyp

Hauptfach

Regelstudienzeit

4 Fachsemester
Bewerbung und Zulassung
Formale Studienvoraussetzung

Zulassungsmodus 1. Semester

Zulassungsmodus höheres Semester

Zugangsdetails

Link zum Fach
Ihr Weg zum Studienplatz
Der Studiengang im Detail
Institut für Statistik
Sprechstunden, Aushänge, Änderungen des Lehrangebots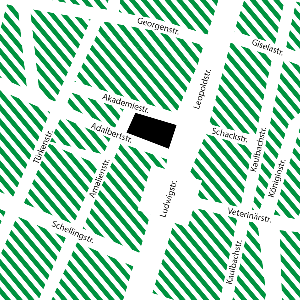 Fachstudienberatung Statistik
Inhaltliche und spezifische Fragen des Studiums, Studienaufbau, Stundenplan, fachliche Schwerpunkte
Prüfungsamt Naturwissenschaften Innenstadt
Prüfungsangelegenheiten, Prüfungsanmeldung, Semesteranrechnungsbescheide