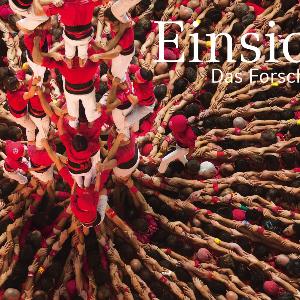 INSIGHTS. Magazine
INSIGHTS reports on research at LMU — the latest findings and current debates — online, and in a printed edition that appears twice a year. The latest issue focuses on the topic "Sticking together - The value of cooperation".
EINSICHTEN gibt es auch als E-Paper
Sie können das Forschungsmagazin EINSICHTEN als E-Paper auf allen mobilen Endgeräten oder dem Desktop lesen oder herunterladen. Und: Wir informieren Sie gerne, wenn eine neue EINSICHTEN-Ausgabe als E-Paper online ist!