An extraordinary summer semester is coming to an end
23 Jul 2020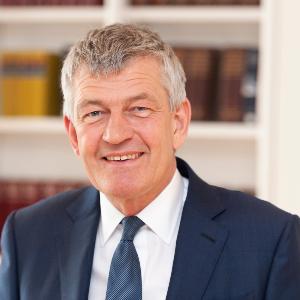 Ladies and gentlemen, dear members of LMU,
The lecture period in this extraordinary summer semester is coming to an end, and I would like to take this opportunity to thank you all very much. With a great deal of commitment, flexibility, and the willingness to try out new things, you have all contributed to making this challenging semester a success!
With great effort and in a very short time, we have created and successfully completed a largely digital/remote semester. The University Executive Board's aim has been and will remain to give the faculties and subjects maximum room for finding subject-specific solutions – prioritizing the interests of our students.
The majority of the new remote offers and solutions, even if created in such a short time, have already proven their worth in practice. Right from the start, these formats have been continuously improved, expanded, and adapted to new conditions. The entire university – students, researchers and administrative staff – can be proud of what has been achieved in this joint effort.
The Corona pandemic will continue to affect all of us in the upcoming winter semester and possibly beyond. This autumn, we will most likely not be fully returning to the in-person instruction and research activities that we knew before Corona. Maybe some courses will be possible on campus —up to a certain size and under certain conditions— and we all certainly hope to be able to engage in more direct personal exchange which is so important for teaching and research. Nevertheless, remote learning will again be prevalent during most of the winter semester 2020/2021. We all do not exactly know what the conditions will be like, as the situation regarding COVID-19 can change rapidly at any time. But I am confident that we are well equipped for all possible settings, and together we will find good solutions.
In the name of the entire University Executive Board, I wish all our students every success and all the best for the upcoming exams! And finally, a well-deserved and relaxing summer break for all of us before we tackle the new challenges of the winter semester.
Thank you once again, also on behalf of the entire University Executive Board, for your commitment and understanding, and stay healthy!
Yours sincerely
Prof. Dr. Bernd Huber
President of the LMU Munich