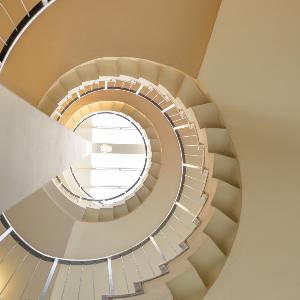 Qualification and personal development
LMU offers a broad range of further training opportunities. That's because we keep the relevant developments of your career phase in sight: from subject-related professional development, to building self-competence and management skills.
Develop your skills
Subject knowledge and methodology
Some of your most significant professional achievements will likely happen within your chosen field. With our interdisciplinary qualification opportunities, you get to develop yourself further with training targeted at building you up both within and beyond your subject. The potential impact? The creation of totally new academic fields.
Didactics
Academics must fulfill a variety of requirements as teachers. These range from transferring subject-related or methodological knowledge, supervising students, and exam assessments, through to providing individual counseling to degree and doctoral candidates. Let us help you expand your teaching abilities!
Communication and cooperation
Academics are required to work together in different manners. New constellations focused on fresh perspectives and projects, require them to work internationally and in an interdisciplinary and intersectoral way. Success in managing diverse teams and complex structures lies in strong communication and cooperation skills.
Leadership and management
Throughout their career journey, academics are required to draw on their supervisory and leadership skills. This enables them to build diverse management competence. Let us help you develop yourself further with our range of carefully structured qualification opportunities.
Self-competence and career planning
Aside from their subject-related development, academics are required to continually build out their skill sets. With self-competence as well as self-reflection, you lay the foundations for a solid career development. Be sure to take advantage of our needs-based training opportunities.