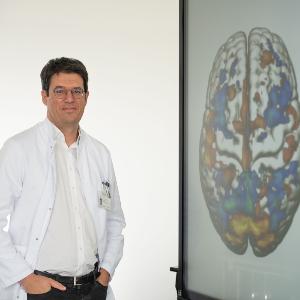 Artificial intelligence in medicine: Short-lived hype or the start of a new era?
The development of machine learning has changed the face of medical research in recent years. New AI-based analytics give us an increasingly better grasp of the complexity of genetic predisposition, social environmental factors and biological disease processes. At the same time, AI technology is acting as a catalyst for translating research into clinical application: more and more computer models are being developed that should be able to predict and prevent severe disease progression with the use of medical Big Data and enable individualized therapies to be planned. However, in many cases it is proving difficult to implement such tools owing to barriers around methodology and infrastructure, coupled with high regulatory and ethical requirements. AI-based personalized medicine must find answers to these challenges if the current hype around AI is really to lead to a Copernican revolution in the care of patients with chronic systemic diseases.
Professor Nikolaos Koutsouleris, Professor of Precision Psychiatry at LMU Munich and King's College London, will cover the latest developments in AI techniques in clinical neuroscience in this lecture and take a critical look at the application of these tools in clinical practice. Nikolaos Koutsouleris is Professor of Precision Psychiatry in the Department of Psychiatry at LMU and practices as a specialist in Psychiatry and Psychotherapy at the University of Munich Hospital.
The event will take place online via Zoom. Registration is requested in advance. For more information on the lecture series, please visit lmu.de/ki-lectures.