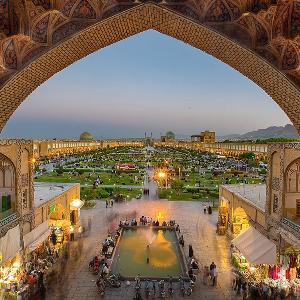 A lecture by Jens Scheiner (Georg August University of Göttingen) as part of the series "Basics of Islam: Cities" organized by the Münchner Mittelost-Mittelmeer-Mittelasien-Zentrum, 4MZ (Munich Middle East Central Asia Center).
Baghdad is – and has long been – one of the most prominent cities in the Middle East. To this day, it shapes both Western and Eastern concepts of a mystified orient. For centuries it was the political and cultural center of the Islamic world, its influence extending to Muslim leaders and societies both near and far. This lecture traces the origins of the "dual city", provides an introduction to the political, religious and cultural realities that prevailed in the 8th to the 14th centuries and explores an everyday life that has been heavily shaped by the Tigris. In closing, it addresses the question: Is it accurate to describe Baghdad as an "Islamic" city?
For more information (in German) about this event, please visit the website of the Institute for Near and Middle Eastern Studies.