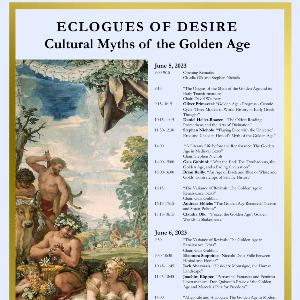 The proposed two-day conference will bring together international scholars of European classical and vernacular literature to examine how Hesiod's original conception of the Myth of the Golden Age inflected subsequent iterations and adaptations.
Papers will also address the presence of the myth in the graphic arts, as well as in annals, chronicles, and historical writing. A glance at similar configurations in non-Western civilizations (China) will complement the panorama. Altogether, the conference will span periods from classical antiquity up to the Twentieth century.
A registration via mail is required. You can find the complete conference program on the poster above.