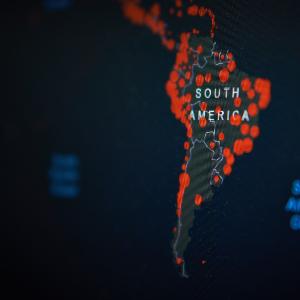 Environment and indigenous communities in Latin America — lessons learned
Introduction: Anthropology, environment and indigenous communities
Dr. Wolfgang Kapfhammer, Institute of social and cultural anthropology, LMU Munich
Indigenous Reflections on Pandemic Times
Dagoberto Azevedo, Justino Rezende and Jaime Diakara (all members of indigenous groups of the Upper Rio Negro and Ph.D. candidates in anthropology, Universidade Federal do Amazonas (UFAM), Manaus, Brazil)
Prof. Thiago Cardoso, Universidade Federal Do Amazonas (UFAM), Manaus, Brazil
The contribution focuses on talking about the pandemia from the point of view of indigenous epistemology, a perspective other than that of biomedical notions of health, anchored in differential views of well-being. These perspectives articulate with strategies adopted by indigenous groups in the past and which are remembered in the current time of crisis.
Meliponiculture and the care of bees in indigenous communities
Dr. Carlos F. Pinto, Researcher at Universidad San Francisco Xavier, Sucre, Bolivia. Director of the Chemical Ecology Laboratory with experience in the study of the ecology of the resources used by stingless bees in native forests of Guaraní indigenous communities in Chuquisaca, Bolivia.
M.Sc. Marcia Adler, Researcher at the Museo Noel Kempff Mercado, Santa Cruz de la Sierra, Bolivia. Specialist in taxonomy and biology of stingless bees, also with a long experience in projects of development through meliponiculture in rural communities.
Meliponiculture — Stingless bee keeping — is an activity carried out in Bolivia in different countryside and indigenous communities. The species of bees (Meliponinae) managed depends on the region of the country and the associated biodiversity. At the same time, this activity is becoming economically more important for the rural communities where mainly women are in charge of the management of bees. Additionally, meliponiculture promotes the protection of the plants of the native forest as many of the plants are pollinated by stingless bees. We describe a project generating the appropriate knowledge and information to support policies that increase the value of the products and services obtained from meliponiculture.
Moderated by:
Sabina Sigdel, "One Health Knowledge Cafe" project team
Hosted by:
María Teresa Solis Soto, Center of International Health LMU Munich and Universidad Mayor, Real y Pontificia de San Francisco Xavier de Chuquisaca (USFX), Sucre, Bolivia, Prof. Katja Radon, CIH Chairwoman, Institute and Clinic for Occupational, Social and Environmental Medicine
This event is open to students, researchers and the public and will be held in English via Zoom.
Please register here.
The LMU Latin America Network was set up by reseachers at LMU as a framework designed to facilitate thematic and yet interdisciplinary collaborations with partners based in the region. Supported by the International Office of LMU, the network forges new links and strengthens synergies in the area of research, teaching and capacity building between LMU and its partners in Latin America.