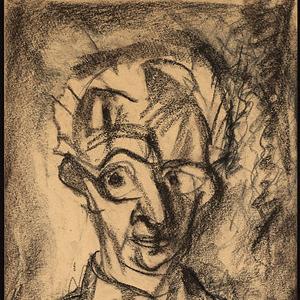 Jewish intellectual, artist and author Karl Jakob Hirsch was born in Hanover. After spending time in Munich, Worpswede and Berlin, he emigrated first to Switzerland and later to New York, where he wrote under the pseudonym Joe Gassner for the German-language newspaper Neue Volkszeitung until 1945. He then returned to Munich, initially as a civil servant, but becoming a freelance writer as of 1948.
He was, however, unable to resume the literary success he had enjoyed toward the end of the Weimar Republic era. The exhibition draws on Hirsch's life and work, evoking the innate tension between his period in exile and the time after his return. It explores why he failed to become reintegrated in literary life in the aftermath of 1945.
The exhibition is a project brought to life by students of the Institute of German Philology (Georg Beuerlein, Lisa Bögl, Dajana Dukic, Theresa Ellinger, Sebastian Fröhlich, Veronika Graf, Lisa Kellerer, Robert Lebhaft, Catharina Lechner and Clara Salgin) under the leadership of Dr. Gabriele von Bassermann-Jordan and Professor Waldemar Fromm (Arbeitsstelle für Literatur in Bayern/Bavarian Literary Workspace), in cooperation with the LMU University Library.
For more information, please visit the University Library website.