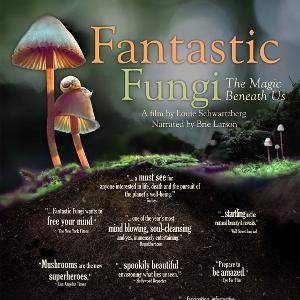 Fantastic Fungi is a consciousness-shifting film about the mycelium network, which takes us on an immersive journey into the world beneath our feet: a subterranean network that can heal and save our planet. Through the eyes of renowned scientists and mycologists, best-selling authors and others, viewers become aware of the beauty, intelligence, and solutions that the fungi kingdom offers in response to some of our most pressing medical, therapeutic, and environmental challenges.
A discussion with Philipp Benz (Technical University of Munich) will follow the screening.
The original version of the film will be shown with German subtitles. The discussion will be held in German.
Free and open to the public.