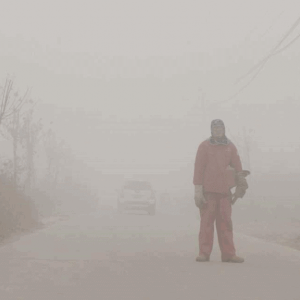 Langfang, about 40 kilometers from Beijing, is one of the most air-polluted cities in China. But the local environmental protection bureau is working hard to change this. The Chinese government's strict environmental policy, which includes imposing sanctions on the mayors responsible, puts the staff of the environmental protection bureau in a difficult position. How do they navigate between the divergent interests of the government, industry, and workers affected by the policy?
A german discussion will follow the screening.
The original version of the film will be shown with English subtitles. Free and open to the public.