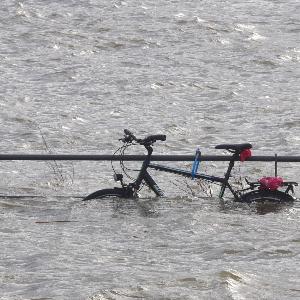 Increasingly, studies are warning that the risk of flooding is rapidly rising due to the overlapping effects of climate change and fast urbanization. While different coping strategies are currently debated at different levels, i.e. politicians, authorities, planners and individual households among others, decision-making is hampered by multiple scientific knowledge gaps and the lack of effective measures at the local level.
The workshop is financially supported by the Sino-German Mobility Program "FReCom" and is open to international participants. It aims to facilitate the exchange between researchers from multiple disciplines on the current state of flood risk and resilience studies. For the participation, submission of a research abstract is required, which must be in English and discuss one or more of the following questions (but not limited to):
What is the current research status of flood risk-resilience relations?
How are the flood risk-resilience systems performed in major urban cases, e.g. in developing Asia?
Which approaches, models, and tools are available to integrate studies of flood risk and social resilience at various scales?
What are the feedbacks between flood impacts, coping measures, and resilience enhancement?
What is the latest scientific knowledge on practical solutions to build resilience, particularly at the local community scale?
What are the possible future scenarios for enhancing flood resilience at community level?
What and how do modeling approaches contribute to understanding the flood risk-resilience feedback?
What are the possible tipping points and transformation pathways towards a flood resilient development?
For further information regarding the submissions (deadline: 30 September 30 2022) visit the event's website.