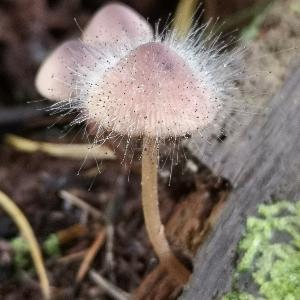 A living exhibition of the diversity of endemic species of mushrooms
Shortly before this special exhibition opens its doors, the members of Verein für Pilzkunde München e.V. (Munich Mycology Club) swarm out in search of fresh objects to put on display. The aim is to provide as extensive an insight as possible into the mushroom kingdom. To this end, many hundreds of species will be assembled and presented in the Botanical Garden's winter hall for a whole weekend.
The mushroom exhibition has been a highlight of the Botanical Garden's late summer program for many years. The spectrum of varieties on display never loses its fascination: It is a must for every mycological enthusiast.
LMU collaborates closely with the Botanische Staatssammlung München (State Botanical Collections in Munich). The cooperation goes back to the year 1820 and was initiated by the naturalist Carl Friedrich Philipp von Martius, LMU's first Professor of Botany, who was also the Director of the Botanische Staatssammlung München. Since then, the two positions have always been linked. Professor Gudrun Kadereit, who holds the Chair of Systematics, Biodiversity and Evolution of Plants at LMU, is the current Director of the Collection and the Botanical Garden.