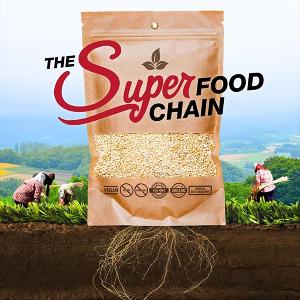 Film screening and discussion
The Superfood Chain, a documentary that explores the facts and myths behind superfoods you buy locally, and reveals the ripple effect of the 'superfood' industry on farming and fishing families around the world.
While superfoods have become a worldwide trend, their use is not always unequivocally proven and only a few people know which far-reaching consequences the superfood-industry has on its producers as well as indigenous communities, who rely on them as their basic foods. THE SUPERFOOD CHAIN takes its viewers on a journey to superfood-farmers and fishermen in order to experience at first hand, which repercussions the worldwide excitement about superfoods has. How has the superfood-boom effected their lives? And what can we do as consumers to support sustainable practices in communities that are dependent on framing and fishing?
A discussion with Sandra Mayr (Naturland e.V) will follow the screening.
The original version of the film will be shown with German subtitles. The discussion will be held in German. It is free and open to the public. For further information and registration, please visit the website of theRachel Carson Center.
The Rachel Carson Center hosts the "Green Visions" film series in cooperation with the Deutsches Museum and the Münchner Volkshochschule.