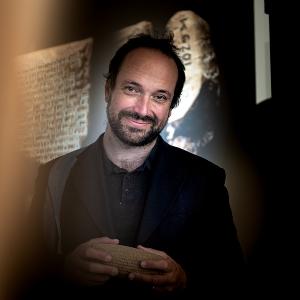 Reconstructing the masterpieces of ancient Near Eastern literature with the help of artificial intelligence
The masterpieces of ancient Near Eastern literature are full of gaps. Cuneiform texts, written on clay tablets in the last three millennia BC, have come down to us in a fragmentary state. Piecing the fragments together is a lengthy process. Despite the groundbreaking discoveries made by a handful of specialists, there are still thousands of incomplete tablets in museum cabinets, which cannot yet be assigned to any composition.
This is the situation which the project "Electronic Babylonian Literature" (eBL), funded by the Humboldt Foundation, seeks to address. The aim of the project is to develop digital tools that automate, and thus dramatically accelerate, the process of reconstruction. In his lecture, Enrique Jiménez will showcase various methods for automating the reconstruction of ancient Near Eastern literature on the basis of artificial intelligence.
Professor Enrique Jiménez is Professor of Ancient Near Eastern Literatures at the Institute for Assyriology and Hethitology in the Faculty for the Study of Culture at LMU Munich.
The event will take place online via Zoom. Registration is requested in advance. Further information on the lecture series is available at lmu.de/ki-lectures.