During the LMU Latin America Online Dialogues Latin American scientists from diverse disciplines discuss with their partners at LMU Munich how the COVID-19 pandemic has impacted their academic fields and which challenges societies and academic communities are facing at the moment.
Cultures of knowledge and evidence: How has the COVID-19 pandemic impacted the roles of knowledge, experts and evidence?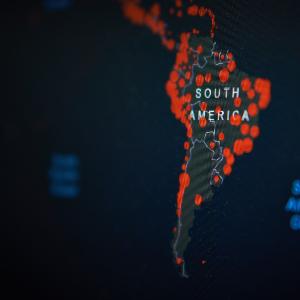 Scientific expertise in Latin America after COVID-19: a new beginning or its swan song?

Sebastián Ureta, Universidad Alberto Hurtado, Santiago de Chile

The COVID-19 pandemic could not have come at a better time for scientific expertise in Latin America. After decades of growing distance with the citizenry, paired by a steep loss of credibility, prestige and funding, suddenly experts were relevant again. They were on the news explaining the virus, affecting the lives of millions through quarantines, and being seen as heroes by fastly developing vaccines. It was, seemingly, the beginning of a new gold age for scientific expertise in the continent.

But then came the setbacks. People grew tired of long quarantines, the fastly-developed vaccines were seen with suspicion by many and an ever-mutating virus made fools of most technical efforts to control it. Dwelling on these paradoxes, this presentation will speculate about possible paths for scientific expertise in the post COVID-19 Latin America, connecting it with another ongoing crisis in which scientific expertise has much to say: climate change.
Why was Latin America hit so hard by COVID-19? The science in Argentina and its response to the pandemic.

Ricardo Biondi, Instituto de Investigación en Biomedicina de Buenos Aires – CONICET – Instituto Partner de la Sociedad Max Planck (IBioBA-CONICET-MPSP), Buenos Aires

Argentina has a history of science, including Nobel prizes in biomedical sciences. I admire the prompt response to the pandemic of many local scientists. Has this been enough? An opinion.
This event will be hosted by:
Prof. Eveline Dürr, Social and Cultural Anthropology, LMU Munich
Prof. Michael Boshart, Genetics, LMU Munich
This event is open to students, researchers and the public and will be held in English via Zoom.
Please register here.
The LMU Latin America Network was set up by reseachers at LMU as a framework designed to facilitate thematic and yet interdisciplinary collaborations with partners based in the region. Supported by the International Office of LMU, the network forges new links and strengthens synergies in the area of research, teaching and capacity building between LMU and its partners in Latin America.