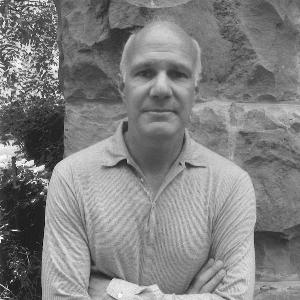 "Poetry of rare boldness": That is how Nobel prizewinner Louise Glück describes the verses of Henri Cole, whose prominence is attested by a long list of prizes and awards. Blizzard (2020), Cole's most recent collection of poems, has now been translated by Henning Ahrens and published as a Lyrik Kabinett edition by Hanser.
Cemetery cats and marquees, snails, bats and scavengers, the glory of creation, sickness, suffering and death, criticism of civilization and fervent, even "brutal" empathy (Cleveland Review of Books): Everything finds its place in Cole's poetry. His verses, nurtured by Kavafis and Bishop, are shot through with the cheerful desperation of a modern man who asks himself what still distinguishes the essence of humankind? Whether he registers how the weeks recycle themselves, how chaos sorts itself out on its own? Or whether he discovers a photo on which refugees are seen consuming the flesh of a dead horse?
Born to a French mother and American father in 1956, Cole grew up in Virginia. He lives and teaches in Boston.
With him on the stage will be his lector Piero Salabè, born in Rome in 1970, a poet, translator, lector and publisher in his own right. Salabè's book of poetry Il bel niente (La nave di Teseo) was published in 2019.
With the kind support of Bayern liest e.V. (Bavaria Reads).
Tickets: 9 euros / 6 euros (discount rate). Lyrik Kabinett members receive free admission. For more information, please visit the Lyrik Kabinett website. The event will be held in German.
LMU and the Lyrik Kabinett have worked together very intensively for over 30 years. The more than 70,000 works subsumed under the Lyrik Kabinett Foundation are available via OPAC to everyone related to LMU. Numerous events provide a fascinating insight into the current poetic landscape.