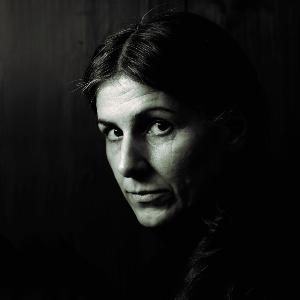 A popular event for more than a decade and a half, the late summer poetry evening has had a facelift and will now be a celebration of lyricism as a fitting end to the summer. Three readings – moderated and organized by this year's three cooperation partners – will be interspersed with music and lively discussions. As ever, the catering will be laid on by Feinkost Farnetani.
Yari Bernasconi was born in Lugano in 1982 to an Italian mother and a father who is half-Italian, half-Bernese. He grew up in Ticino and today lives near Berne. He sees himself as a "typical son of migrants who grew up far removed from any stereotypes". His first volume of poetry won a number of accolades.
Roberta Dapunt, born in the Dolomite town of Badia in 1970, won the prestigious Premio Letterario Internazionale Viareggio Rèpaci prize in 2018 for her poems in Italian and Ladin. Her books were nominated for our Poetry Recommendations in 2012, 2021 and 2022.
The poetry of Safiye Can, born to Circassian parents in Offenbach/Main in 1977, vacillates between captivating figurative formulations and profound sociopolitical commitment. Ever since her lyrical debut with Rose und Nachtigall (Rose and Nightingale) in 2014, Can has attracted a sizable and enthusiastic readership, not least in her capacity as a love poet.
Josef Brustmann, born in 1954, lyricist, musician (playing the tuba, cello, piano and double bass), poet and solo cabaret artist, will respond to the poets' voices with the nuanced sounds of his zither.
A cooperative venture between Istituto Italiano di Cultura, the Swiss Consulate General and Lyrik Kabinett, kindly supported by Schweizerisch-Bayerischen Wirtschafts- und Kulturförderung e.V. (the Swiss-Bavarian Economic and Cultural Development Association).
You are kindly asked to register for this event. You can find more information on the Lyrik Kabinett website.
LMU and the Lyrik Kabinett have worked together very intensively for over 30 years. The more than 70,000 works subsumed under the Lyrik Kabinett Foundation are available via OPAC to everyone related to LMU. Numerous events provide a fascinating insight into the current poetic landscape.