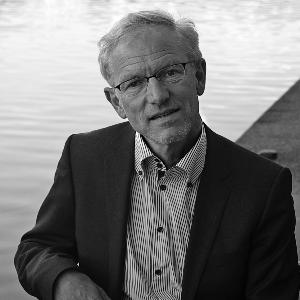 Humans are closely tied to animals in so many ways. One such way is "that old dog collar, the fear of being neither human nor animal". Especially in recent years, however, poetry too has highlighted the ever more urgent understanding that our dealings with animals have room for improvement. The resultant dual horizon takes the form of dialogue with an array of mythical creatures and other animals.
Born in 1983, Mara-Daria Cojocaru applies herself with poignant insistence to a variety of fauna, such as the hero shrew and the "last deer" in Gaza's bombed-out zoo. Yet she does so not only as a professor of philosophy, but also in her book Anstelle einer Unterwerfung (Rather Than Subjugation; Schöffling, 2016). Her latest work Buch der Bestimmungen (Book of Destinies; Schöffling, 2021) continues in the same vein, featuring the teachings of anarchistic keas and Doctor Humphrey Stumpfkorn and his four paws.
For his part, Heinrich Detering (1959) elicits lyrical ruminations from such creatures as the sea cucumber and the olm in his book Wundertiere (Mythical Creatures; Wallstein, 2015). In similar fashion, a menagerie of animals populates An der Nachtwand (On the Wall in the Night; Wallstein, due out in spring 2023), predominantly in the role of encourager – one example being a "famous grouse"!
Poet and lector Karin Fellner will moderate the dialogue between the horizons of these two lyrical voices, between human and animal.
Organized in cooperation with the Munich adult education center MVHS and sponsored by Neustart Literatur (Fresh Start Literature), a program run by the Deutscher Literaturfonds (German Literature Fund) under the aegis of Neustart Kultur (Fresh Start Culture)
Tickets: 8 euros/6 euros (discount rate). Lyrik Kabinett members receive free admission. For more information, please visit the Lyrik Kabinett website. The event will be held in German.
LMU and the Lyrik Kabinett have worked together very intensively for over 30 years. The more than 70,000 works subsumed under the Lyrik Kabinett Foundation are available via OPAC to everyone related to LMU. Numerous events provide a fascinating insight into the current poetic landscape.