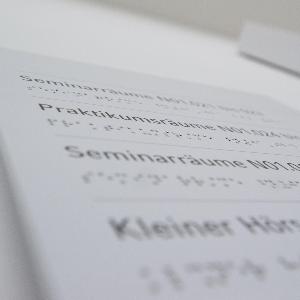 An introduction to LMU's counseling services for students with disabilities and chronic health problems
This orientation is organized by the Office for Disability Services, and is intended for first-year students and students who have transferred to LMU from other third-level institutions. Its purpose is to introduce the range of services offered by the Office. These include measures designed to help students with disabilities or chronic disorders to cope successfully with the challenges they face in an initially unfamiliar environment, as well as advice and assistance in relation to supports and compensation for disadvantage.
Please note that the orientation will take place as planned only if a minimum of five students have informed us of their intention to participate in it. If this quota is not reached and the event is cancelled, we will be happy to arrange individual counseling sessions for those who have registered, in order to answer their questions and provide them with all the necessary information.
To register, please send us a short email signaling your intention to take part. We will then send you detailed information on how to gain access to this online event. Further information and details of the services we offer is available on the website of the Office for Disability Services.