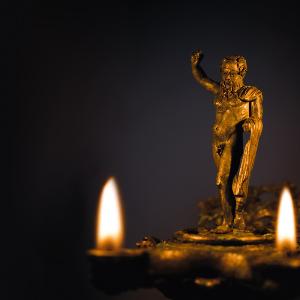 Special exhibition hosted by the Bavarian State Collection of Antiques, featuring 180 original bronzes from Naples and Pompeii
For the first time, a whole exhibition is devoted to the technology, esthetics and atmosphere of artificial lighting in Roman times. No other city in the ancient world has brought forth as many lighting devices as the tragically buried Pompeii. This exhibition brings original bronzes all the way from the towns around Vesuvius to Munich: oil lamps, candelabras and lampstands, plus lamps and torches with figurative representations. Alongside world-famous statues and lamp sculptures, the exhibition also reveals unknown ancient items from the National Museum of Archeology in Naples – items that have not been displayed (if at all) since the 19th century. The research project "New Light from Pompeii" (LMU) has examined these treasures systematically as part of an interdisciplinary research program and is now presenting them to the public for the first time. Numerous items were restored specially for this exhibition.
Starting on 9 November 2022, the special exhibition, organized in cooperation with the Bavarian State Collection of Antiques, will unveil the findings of the research project "New Light from Pompeii" complete with 180 high-quality original bronzes from the museums of Naples and Pompeii, most of which have never before been on public display. 3D simulations and the "Virtual Triclinium" (a scientifically developed virtual reality reproduction of a Pompeiian banqueting hall) will show ancient light to modern eyes.