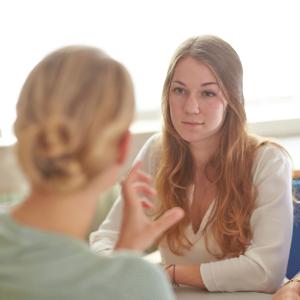 This workshop is designed specially to meet the needs of (future) student pioneers. Being the first person in the family to move into higher education can often be challenging, and the individuals concerned sometimes question their own ability to study.
Purpose
The aim of the online workshop is to join together in analyzing uncertainties ahead of/during the study period, sharing experience and encouraging each other to make the most of one's potential.
Target group
Students at LMU, schoolchildren and people with vocational qualifications who are keen to study and who come from a non-academic parental home, or whose parents did not study in Germany.
Content
Reflections on one's education origins
How you see yourself and how others see you: What does it mean to be the first in the family to study?
Finding out what resources you have as a result of your origins
Mapping out a competency profile
Networking