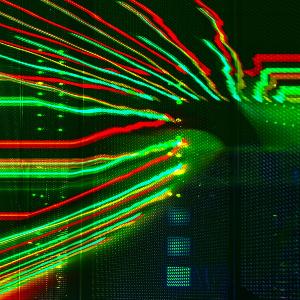 Researching Artificial Intelligence at LMU
LMU Munich is a hotspot for highly innovative research in Europe, with Artificial Intelligence playing a crucial role in many disciplines.
Exploring the frontiers of knowledge
Advancements in artificial intelligence (AI) open up new perspectives for scientific exploration. As a central hub for highly innovative research in Europe, LMU Munich plays a key role in probing both the potential of AI and confronting the challenges it presents. LMU fosters excellent basic research across its entire academic spectrum. From the humanities and social sciences to natural sciences and medicine, LMU's world-class scientists employ a comprehensive approach to explore the applications and implications of AI across the University's 18 faculties and with their partners on site and around the globe. For example:
Researchers in computer science, mathematics, and statistics are developing machine learning algorithms to reveal complex relationships within data. The scientists are working to make these methods more efficient, more robust, and more explainable — in close collaboration with the applied sciences at LMU.
LMU's medical scientists translate medical knowledge and large amounts of patient data into clinical medicine, e.g. by developing AI-supported medical imaging.
LMU's computer linguists investigate automated language processing technologies at the interface between neuro- and sociolinguistics to enhance the natural interaction between humans and machines.
In total, over 50 internationally renowned LMU researchers are already working on or with AI methodologies and their application to fields ranging from the cvilizations of the ancient world to the origins of the universe. In fact, this is just the beginning: Over the coming years, LMU will continue to expand its role as a key player in AI innovation and create numerous attractive positions for outstanding AI experts on all levels.
We have a rich scientific environment at LMU with so many top-notch collaboration opportunities. With our research activities at the Munich Center for Machine Learning we advance fundamental methods to support data science, data mining, machine learning and artificial intelligence in these domains.
Prof. Dr. Thomas Seidl, Chair of Database Systems and Data Mining, Director of the Munich Center for Machine Learning (MCML)
Thomas Seidl's website
At the Munich Center for Machine Learning researchers from the fields of mathematics, informatics and statistics are developing the next generation of machine learning methods: efficient, automated and explainable.
Prof. Dr. Bernd Bischl, Chair of Statistical Learning & Data Science, DIREKTOR of the MUNICH CENTER FOR MACHINE Learning (MCML)
Bernd Bischl's website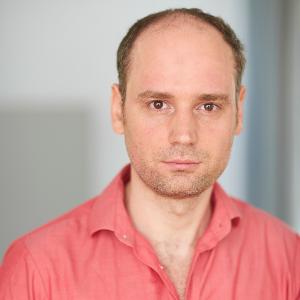 Artificial intelligence is proving a powerful ally in our efforts to reconstruct the immense, fragmented mosaic of the ancient world – conditions at LMU are uniquely conducive to such an approach.
Prof. Dr. Enrique Jiménez, Chair of Ancient Oriental Languages, Sofia Kovalevskaya Award winner
Enrique Jiménez' website