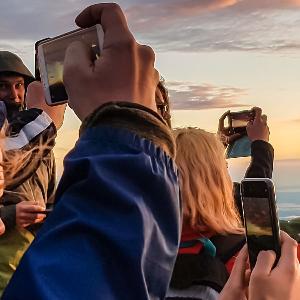 Experience foreign lands
Spending time abroad might be a challenge, but it's something you'll never forget for the rest of your life. That's why LMU offers a variety of programs dedicated to just this.
Be inspired
All the photos you'll find on this page have been taken by LMU students during time spent abroad. Get inspired! Whether its the mountains, the big city or a location by the sea — you're bound to find the right destination from our 500+ partners worldwide.

Latin America has so much to offer including Machu Picchu (Peru).
© Konstantin Knoblich
For example: the neighboring Columbia...
© Jessica Husser
... or Chile too.
© Anna Zakharova
In Finland you can also climb snow-covered mountains.
© Daniela Kaifel
Perhaps you prefer it warm? Then maybe Spain's the better place for you.
© Daniela Seibold
... or maybe Taiwan...
© Philipp Lienert
... or Hong Kong.
© Hanna Wagner
In Australia you can enjoy exceptional views.
© Ann-Sophie Kaiser
and combine city with nature trips...
© Clara Johanna Krüerke
... like here in Canada.
© Benjamin Schiffer