Teaching awards
Researchers at LMU are regularly honored for innovative teaching projects and outstanding achievements in teaching.
Ars Legendi Prize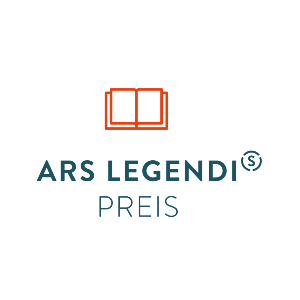 The Ars Legendi Prize is one of the most prestigious prizes for education in Germany. It is awarded by the German Rectors' Conference and the Stifterverband (German Association for the Advancement of the Arts and Sciences) and endowed with 50,000 euros.
The following professors have been awarded the Ars Legendi Prize at LMU to date:
Prof. Stephan Lorenz (2013)
Faculty of Law
Prof. Joachim Winter (2008)
Faculty of Economics
Prof. Reinhard Putz (2006)
Medical Faculty
Award for Good Teaching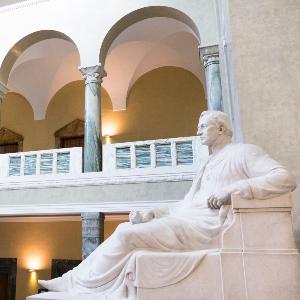 The Bavarian State Ministry for Science and the Arts bestows the annual Award for Good Teaching, which honors the best university teachers at Bavarian universities and colleges. The award comes with 5,000 euros in prize money and recognizes outstanding achievements in teaching.
In 2023, the following LMU researchers were presented with the Award for Good Teaching:
Prof. Dr. Irene Holzer
Faculty of History and the Arts
Dr. med. dent. Hisham Sabbagh
Faculty of Medicine
Dr. Philipp Sckopke
Faculty of Psychology and Educational Sciences
LMU Teaching Innovation Award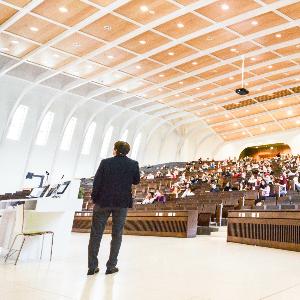 The LMU Teaching Innovation Award, which includes prize money of 10,000 euros, recognizes teachers who develop and implement particularly innovative courses or implemented teaching or examination concepts.
Previous award winners have, for example, developed courses in which students are motivated to collaborate across disciplinary boundaries, or found special forms of networking between professional life and practice.
The award ceremony takes place on the annual Good Teaching Day at LMU. Since 2021, one of the awards has been sponsored by the Munich University Society.
Nominations for the award are submitted once a year by the faculties. Those interested are asked to contact the responsible vice dean of their faculty.