1549
In November 1549, Petrus Canisius and two of his fellow-Jesuits arrive at the University.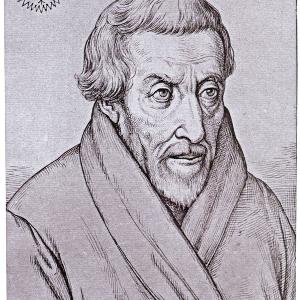 In November 1549 the first three members of the Society of Jesus arrived to take up posts at Ingolstadt University, among them Petrus Canisius (1521-1597). The reigning Duke of Bavaria, Wilhelm IV, had approached the Jesuit Order because he was confident that they would support efforts to reform the University and, in particular, the study of theology there.
Born in Nijmegen in the Netherlands, Canisius was the leading representative of the Jesuit Order in Ingolstadt from November 1549 until February 1552, serving as Professor, Rector, Vice-Chancellor and spiritual guide. He was the first Jesuit to hold a professorship at a German university.
Contexts