2006
LMU does very well in the first phase of the Excellence Initiative.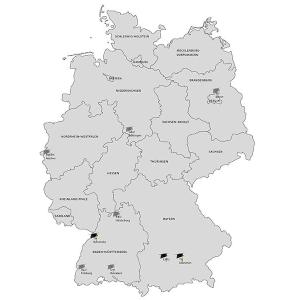 In October 2006 the German Research Society (Deutsche Forschungsgemeinschaft) and the Science Council (Wissenschaftsrat) announced the results of the nationwide Excellence Initiative. LMU was notably successful in all three funding lines: 180 million euros were made available for the foundation of a Graduate School (Graduate Center for Systemic Neurosciences (GSN)) and three Clusters of Excellence (the Center for Integrated Protein Science Munich (CiPSM), the Nanosystems Initiative Munich (NIM) and the Munich-Centre for Advanced Photonics (MAP) and implementation of the institutional strategy LMUexcellent.
In addition, LMU partners the Technical University Munich in a fourth Cluster of Excellence devoted to the study of the links between quantum physics and cosmology (Origin and Structure of the Universe).

Contexts