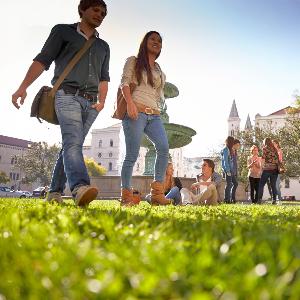 To make your start at LMU a good one, the International Office invites you to a virtual welcome and information session.
Here you will find out about all the formalities and organizational matters concerning your studies at LMU and living in Munich. Furthermore, we would like to introduce you to the various services and contact points for international students at LMU.
After Welcome Day, presentations will be made available on the Introductory events page. For more information, see the International Student Guide and the ABC Study Guide.
Please register to attend the event. This information session is in English! If you already feel comfortable enough with German, please attend the German "Einführungsveranstaltung" the day earlier.