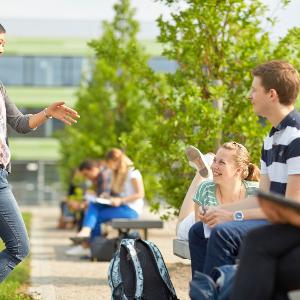 Degree students
You're not German, and you'd like to register for a bachelor's, master's or other degree at LMU Munich? Then you've come to the right place! Here are the steps you need to take in order to study at LMU.
Ready to take the next step?
Degree programs vary widely, as do the backgrounds of the applicants. Hence there isn't just one procedure that applies to everyone but various application procedures.
Begin by getting a broad idea of what you'll need to consider when applying and registering before you investigate the details.