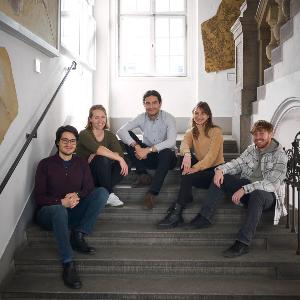 Deutschlandstipendium (Germany Scholarship)
Within the framework of the Deutschlandstipendium, students enrolled at LMU receive 300 euros each month for a period of one year. Candidates are required to demonstrate excellent academic performance and above-average commitment.
If every one of the 120,000 students in Munich were to devote one hour every week to voluntary social work, just think how much they could change!
Isabel Oberländer, Art History student, Germany Scholarship holder 2019