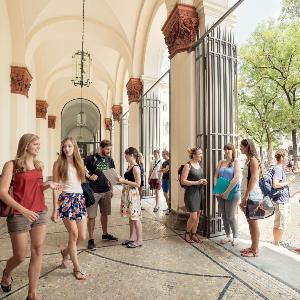 Advice for prospective students
LMU offers an extensive range of subjects. And the Central Student Advisory Office will help you choose the right one for you. We provide a number of events and opportunities so you can receive advice and information.
Studying at LMU: 300+ opportunities
Certain that you want to study? But not sure which subject? LMU has a wide range of degree programs — one of them is bound to be the right one for you.
Most LMU degree programs are offered in German, but a growing number are available in English, too.