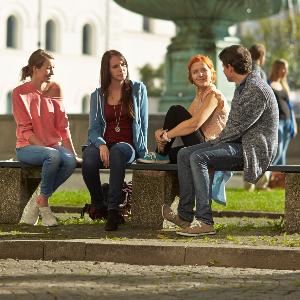 Study at LMU with Erasmus+ and LMUexchange
Looking to study in Munich for one or two semesters? That's exactly what the Erasmus+, UK, SEMP and LMUexchange programs make possible.
Arrival at LMU
Once you're registered, you can get studying straight away. Don't forget your LMUcard gives you access to many extra services. For example, as an LMU student you can get support on a range of topics that include "studying with a child" and "studying with a disability."
Pre-departure from LMU
Once your time with us is over, you can exmatriculate yourself if you need an immediate certificate to cancel your health insurance. You can also easily deregister from living here online.