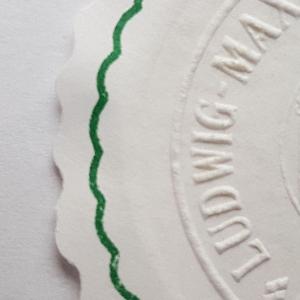 Office of the University Registrar
The Office of the Registrar is your central point of contact for all administrative matters regarding your status as a student. We accompany you from the first day of admission until the day you leave the university.
How you can reach us
Due to the current coronavirus crisis, we are asking for your understanding that the Office of the University Registrar will be closed to in-person office contact until further notice.
Requests – including those which otherwise must be submitted in person – we are kindly asking you at present to submit by postal mail only or by dropping them off at our mailbox at LMU's main entrance.
Requests for certain services such as a change of subject, leave of absence or the continuation of registration as well as accident reports, you can submit by email under certain circumstances.
The Study Information Service (SIS) will continue to be available to answer your questions by telephone.