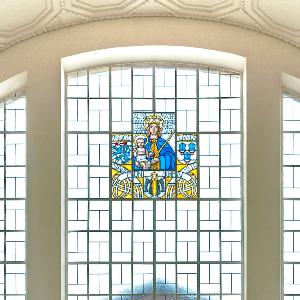 History of LMU
Founded in Ingolstadt in 1472, LMU's history reflects the changing currents that determined the course of European history over the past 550 years.
LMU and its changing times
Over the course of five centuries, LMU has been at the center of religious and political transformations. It was a bulwark of the Counter Reformation. Jesuits, secular reformers and Nobel Laureates all contributed to its fame. But its standing was gravely damaged during the 12 years of Nazi dictatorship, when fanatical adherents of Nazi ideology transformed the venerable institution into a pliant tool of the regime.
During this period, blind hatred and persecution resulted in the loss of a large part of what had established its good name back then, and happily does so again today – its outstanding scholars and scientists, alert and eager students and dedicated support staff. Together, they have all helped to restore and consolidate the excellent international reputation that LMU enjoys today.
History
Founded in 1472, LMU developed over the course of time into one of the best universities in Europe.