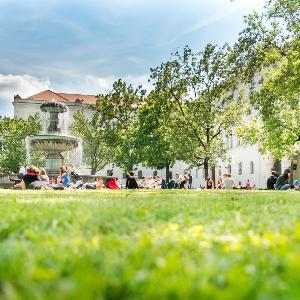 About LMU Munich
Ludwig-Maximilians-Universität München is a leading research university in Europe. Since its founding in 1472 it has been committed to the highest international standards of excellence in research and teaching.
Key facts
Students
students were enrolled at LMU in the winter semester 2022/23.
Professors
professors performed research and taught at LMU and its Hospital in the year 2022.
Sponsored research funds
million euros is the total amount of sponsored research funds (including "University of Excellence") acquired by LMU and its Hospital to support research and teaching in 2022.
The life and times of the University
Founded in 1472, LMU developed over the epochs to one of the best universities in Europe. Today, LMU enjoys an outstanding reputation.